Why we invested: Media Legal Defence Initiative
A growing threat toward journalists
The oft-repeated stats on threats to journalists whether in democracies or under authoritarian regimes are grim: according to Reporters Sans Frontieres, 348 journalists were detained, 60 were held hostage, and 80 were killed in 2018.
In addition to these real dangers, media outlets and journalists are frequently threatened using legal means: lawsuits are often used by partisan corporate interests and authoritarian governments to operationally distract media outlets and silence independent voices.
How can we help catalyse and sustain a just, enabling legal and regulatory ecosystem for journalists and media organisations globally?
Legal aid and strategic litigation in action
Luminate is providing $1.25 million over the next three years to the Media Legal Defence Initiative (MLDI) to help do just that. MLDI leverages legal aid and strategic litigation to promote press freedom, particularly in countries where legal support is inaccessible. A lean but powerful team helmed by Lucy Freeman, the organisation provides legal aid to journalists, bloggers, and independent media organisations globally that are tackling legal assaults, often intended as major operational and financial distractions from their mission. MLDI operates via a deep network of legal partners in multiple geographies, empowering lawyers in-country to represent journalists in civil or criminal cases related to their reporting.
MLDI was established in 2008 and has built a track record defending journalists in over 90 countries. Their objectives are three-fold:
To successfully defend independent media and journalists;
To increase the capacity of in-country lawyers and legal defence partner organisations and their staff to provide media defence; and
To advance international standards for the protection of journalists.
MLDI's work has both preventive and reactive components: the organisation empowers local networks of activist lawyers around the world via training and capacity building for national legal defense centres. It also directly supports media organisations who are under direct legal threat through its emergency defence fund. MLDI also strategically takes up cases based on their ability to set precedent. With work spreading across 51 countries in 2018, MLDI is the right partner to help tackle the normalisation of aggression against media.
MLDI's impact to date
MLDI has a high success rate: 90% of journalists they work with continue to report post-threat. Many of these journalists felt that their case had a positive impact by increasing public support of and respect for journalism; setting legal precedent; increased protection standards for the media; fewer attacks on journalists; and encouraging other journalists to seek justice. The full report can be downloaded here.
In 2018, MLDI's work reached 51 countries. Examples of the breadth of their work in the past year include legal cases challenging internet shutdowns in Cameroon and Uganda, direct legal support to independent media outlets, journalists, and content producers under threat in several countries, and legal activism around restrictive legislation limiting freedom of speech.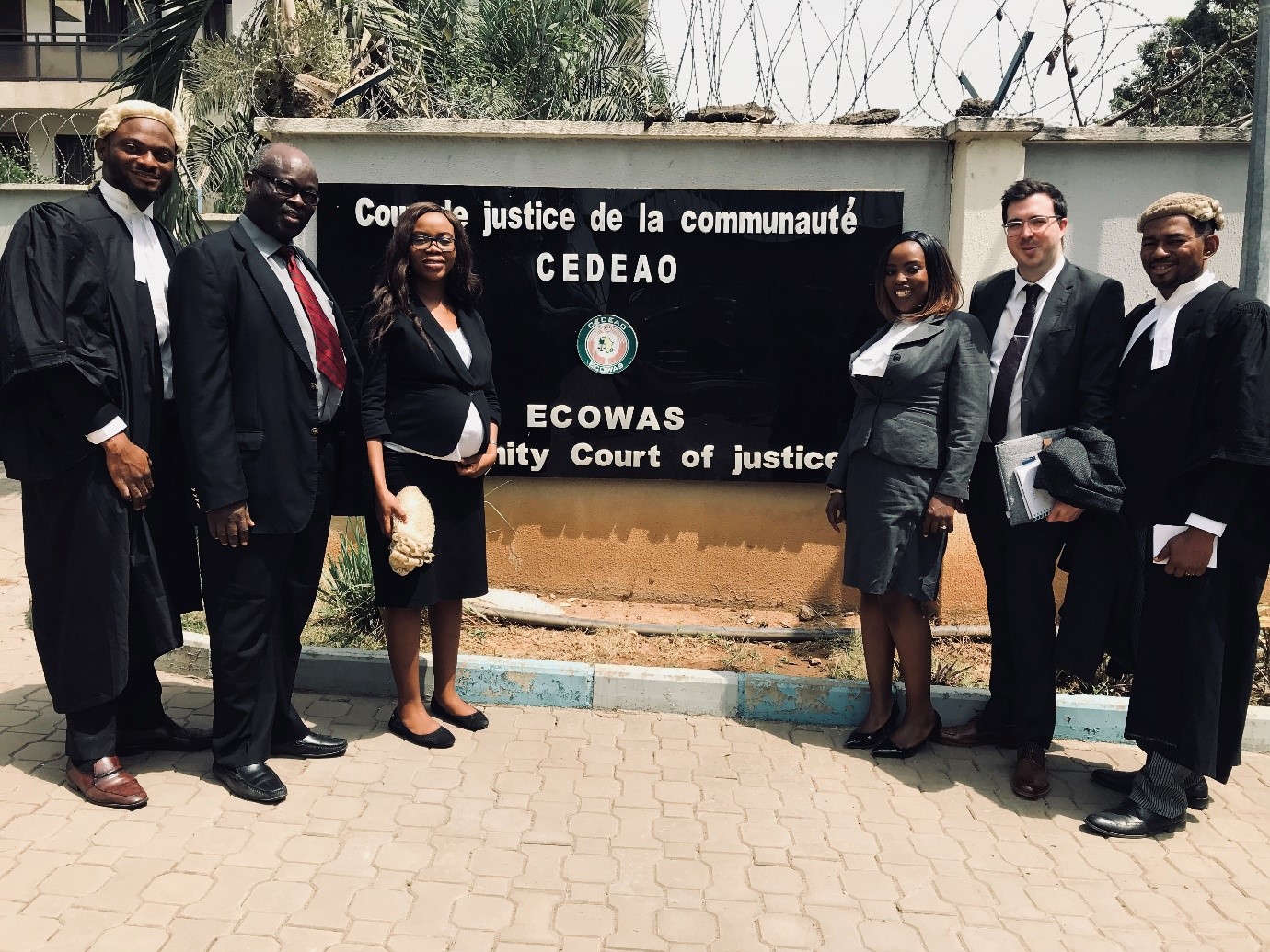 MLDI has had many recent notable successes, featured in several case studies and impact reports on their website. These successes helped set precedent on freedom of expression in diverse geographies by legally demonstrating violations of individual rights, by challenging accusations of sedition, defamation, or libel, or by finding portions of new or extant laws to be in violation of national constitutions or regional legal standards. Examples of recent case successes demonstrating the range of MLDI's work include:
In 2019, MLDI represented award-winning Azerbaijani journalist Khadija Ismayilova to the European Court of Human Rights in collaboration with Azerbaijani lawyers and international law firms. Ismayilova, an independent investigative journalist known for her pro-democracy stance, was targeted by systematic smear campaigns, threats, intimidation, and gross violations of her privacy intended to prevent her from doing her job. The European Court of Human Rights ruled in favor of violations of Ms. Ismayilova's rights.
MLDI legally supported Malaysian independent online media outlet Malaysiakini.com when it was sued by the prime minister of Malaysia; and Zulkiflee Anwarul Haque, known as Zunar, one of the most acclaimed political cartoonists in Malaysia and a regular contributor to Malaysiakini.com. Zunar was facing 43 years of imprisonment on nine counts of sedition in an attempt by the government to silence him and other critical voices. In July 2018, he was acquitted.
In 2018, the Court of Justice of the Economic Community of West African States (ECOWAS) delivered a landmark judgment finding that the rights of four Gambian journalists had been violated by both the actions of the Gambian authorities and the enforcement of laws criminalising speech and directed that the Gambia "immediately repeal or amend" these laws.
Luminate's $1.25 million funding will enable MLDI to continue to expand its emergency defence fund, set precedent through strategic litigation, and empower local networks of activist lawyers in-country to protect freedom of expression for media outlets and journalists under duress.
Learn more about the full range of MLDI's work on their website.