This story is part of a series of profiles celebrating International Women's Day. Read about more organisations who are catalysing change for women and girls around the world here.
African Women in Media is a network of more than 2,000 women journalists who are breaking barriers and advancing opportunities for women in media.
AWiM started as a Facebook group in July 2016 and became an international organization in 2019, training hundreds of women journalists.
Women in the African male-dominated news industry face sexual harassment, online abuse, gender pay gaps, and gendered allocation of roles and resources. While gender policies exist in media houses, they are rarely enforced.
The community provides space for women journalists to support and learn from each other at an annual conference, AWiM's niche news website, AWiMNews, and its HerMediaDiary podcast. To challenge perceptions and increase the visibility of women in the media, AWiM runs SourceHer! a database of women experts for interviews.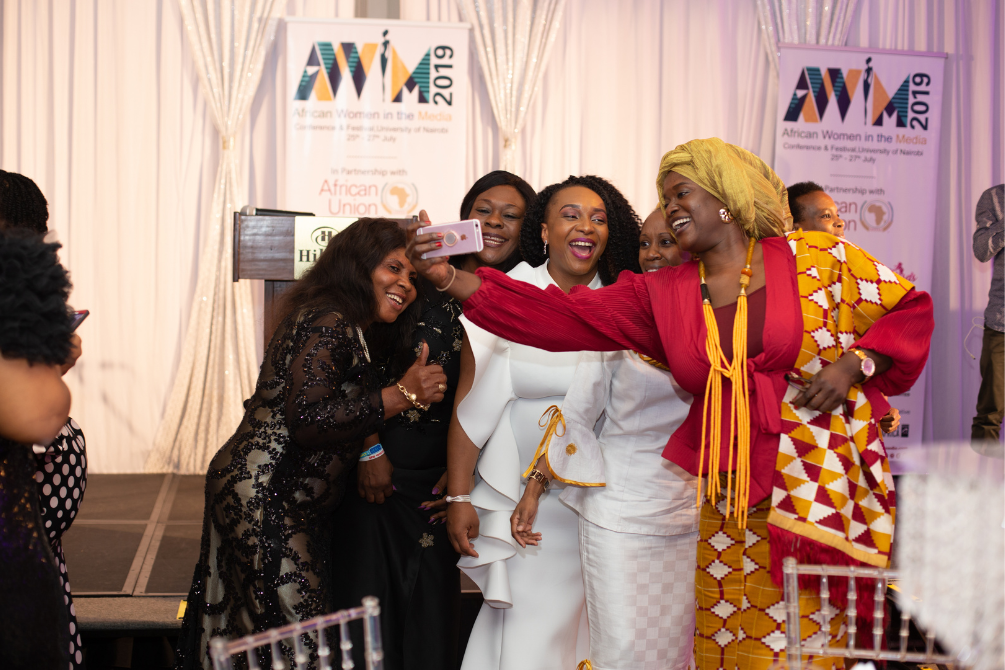 AWiM training courses range from reporting on violence against women, to increasing the visibility of young women in politics, a valuable tool during the recent Kenyan and Nigerian elections. Evidently, women who attend AWiM's courses are proactive in their pursuit of continuous professional development. However, the onus is not just on the women but on media organisations to create enabling environments for them to thrive.
Co-founder Dr Yemisi Akinbobola, a Nigerian award-winning journalist, says: "For me having a moment when the world's attention turns to see how far with have come and how far we are yet to go is an excellent opportunity to raise awareness of what equity means for women in media."